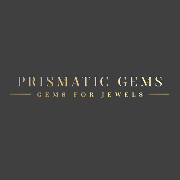 Prismatic Gems
Address: 6/88 - Mall Raod, Sector 1 Vidhyadhar Nagar, ​Jaipur, India (302023)
Location: India
User description
Prismatic Gems is well expanded and certified Gems Beads Wholesaler and Dealer in Jaipur, India. We deal in Semi Precious and Precious Stones for making jewelry across the globe. If you are searching for trending and stylish gemstones to make jewelry then visit our website. Buy high-quality and natural precious gemstones like tourmaline, emeralds, diamonds, and rough gemstones online and get free worldwide shipping.
I am Raghav Khandelwal director at Prismatic Gems. You can visit our official site and check our gemstone and beads collection.
Latest listings
Get 10% off on Buying Quartz Gemstone Online At Wholesale Price

145.00 $

Jewelry - Watches

Los Angeles County (California)

2021/08/19

Quartz has too many positive qualities. It is not a compulsion that it is for jewelry. You can also use it as a decorative showpiece. It categorizes into semi-precious gemstones. If you want to buy quartz for making jewelry or for personal use? Then ...